Bug #005
This page describes a known bug in AlgoSim.
Symptom: The word 'lose' is spelled incorrectly in the exit confirmation dialog box.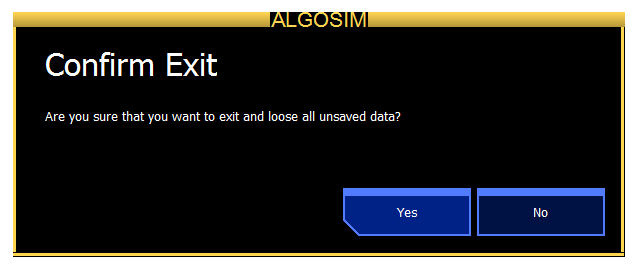 Applies to: This problem is found in AlgoSim 0.9.0.117 and probably most earlier versions.
Cause: Spelling error made by programmer.
Solution: A hotfix is available for this bug. Simply download and run ashf005.exe (513 kB). Notice that the hotfix only works for AlgoSim 0.9.0.117.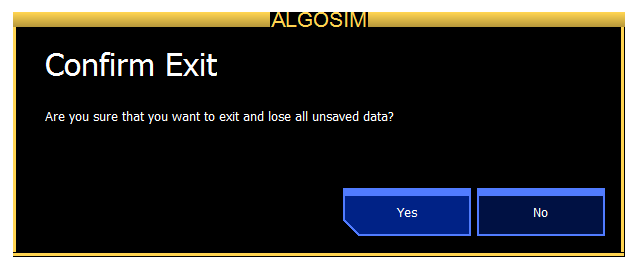 Naturally, this bug will be fixed in a future version of AlgoSim.